B Sure
View Label/SDS
Click on the Label Lookup button below to find the product label and SDS for B Sure: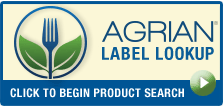 View Tech Bulletins
B Sure is labeled for use on a broad range of crops such as corn, potatoes, soybeans, sugarcane, tomatoes and wheat. Please contact your local distributor or Agrinos sales representative for more information.
B Sure® is a unique foliar nutrient solution produced by microbial fermentation that increases the activity of important metabolic and photosynthetic pathways in the crop. The nutrients found in B Sure including carbon, nitrogen, true protein, free amino acids and other micro-nutrients, are essential to plant development and are known to:
Boost plant metabolism
Support plant health and vigor during critical stages
Stimulate root growth
B Sure benefits:
Higher yields
Improved capacity to resist stressful growing conditions 
Highly effective across different crops
Seamlessly integrates with common grower practices
Compatible for mixing with micronutrients, foliar fertilizers, herbicides, fungicides and insecticides
B Sure is now approved for tank mixing with Engenia® Herbicide (Click to see the EPA-approved list for Nutritionals)
Trial Data Information
Below are field trial results that demonstrate the value of B Sure and iNvigorate:
Need more info? Find a retailer.