B Sure
View Label/SDS
Click on the Label Lookup button below to find the product label and SDS for B Sure: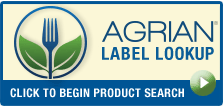 View Tech Bulletins
B Sure is labeled for use on a broad range of crops such as corn, potatoes, soybeans, sugarcane, tomatoes and wheat. Please contact your local distributor or Agrinos sales representative for more information.
B Sure® is a unique foliar nutrient solution produced by microbial fermentation that increases the activity of important metabolic and photosynthetic pathways in the crop. The nutrients found in B Sure including carbon, nitrogen, true protein and free amino acids are essential to plant development and are known to:
Improve natural plant processes that lead to greater productivity
Support plant health and vigor during critical stages
Stimulate root growth
B Sure benefits:
Trial Data Information
Below are field trial results that demonstrate the value of B Sure:
California Almond Trial (B Sure)
California Strawberry Trial (B Sure and iNvigorate)
California Tomato Trial (B Sure)
California Tomato Trial (B Sure)
Georgia Sweet Onion Trial (B Sure and iNvigorate)
Need more info? Find a retailer.